Earniverse Launches Extraordinary $50,000 Giveaway Campaign on Zealy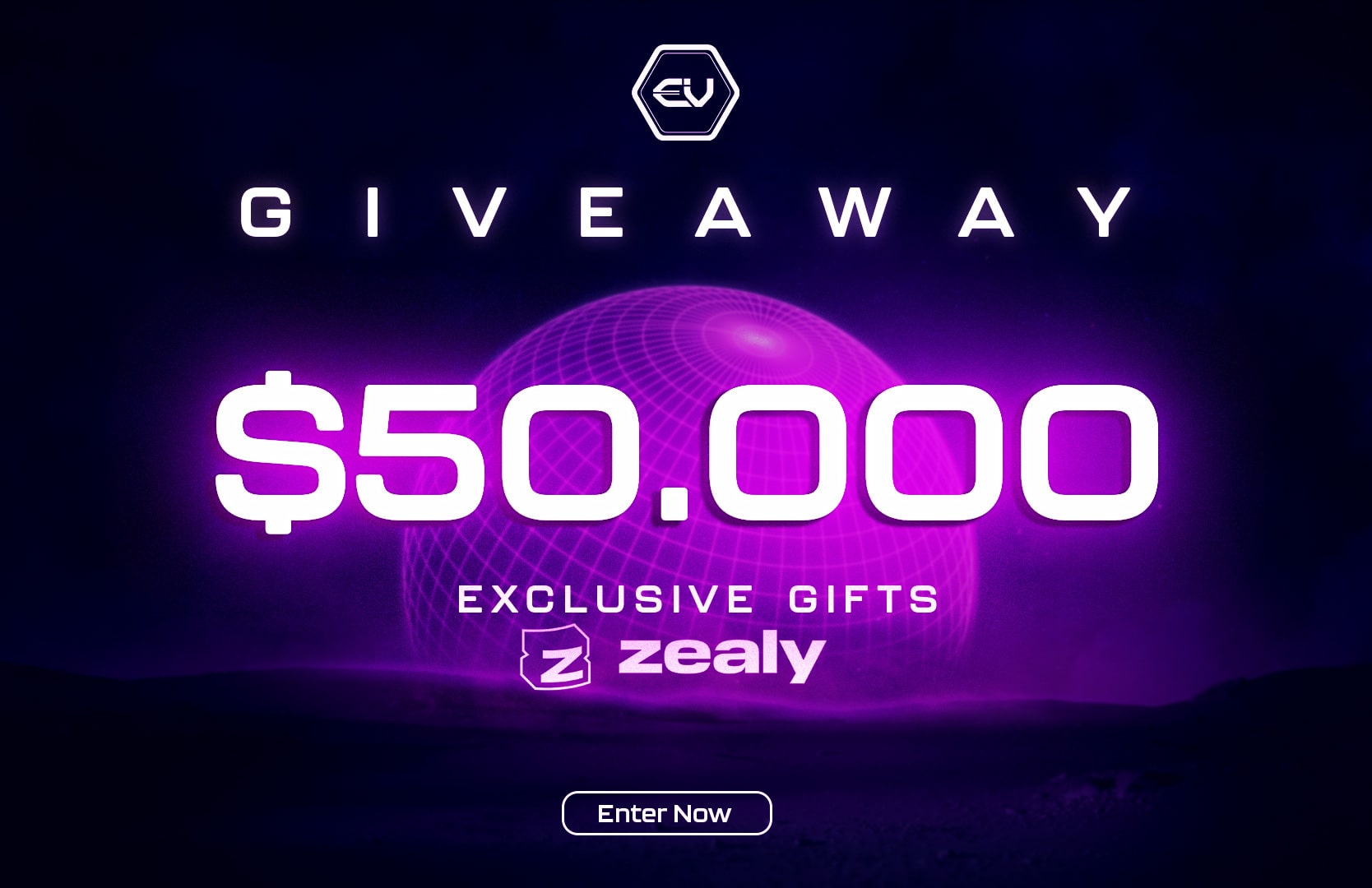 Introduction
In a thrilling turn of events, Earniverse is proud to announce the launch of an exceptional giveaway campaign that promises to captivate crypto enthusiasts and NFT aficionados alike. The stage is set, and the spotlight shines on Zealy as Earniverse bestows an unparalleled opportunity to claim a share of the staggering $50,000 worth of Gifts, including coveted $EIV tokens, mesmerizing 3D NFTs, and sought-after NFT Lands. Brace yourselves as the digital realm of Zealy is about to be infused with an electrifying wave of excitement and rewards!
Looking to get involved in the community?
If so, you'll be happy to know that Earniverse is offering a variety of airdrops and giveaways for active community members. But how do you increase your chances of winning these rewards? The answer is by completing Earniverse's social quests!
Earniverse has integrated Zealy to offer social quests that are designed to engage the community and promote social interaction. These quests involve tasks such as following Earniverse's social media channels, sharing Earniverse content and engaging with other members of the community. The more quests you complete, the more XP you earn and the higher your chances of winning one of the exclusive giveaways offered by Earniverse.
By completing these quests and earning XP, you will also unlock additional rewards such as access to exclusive Earniverse content and events. Additionally, as a member of the Earniverse community, you'll have the opportunity to meet other like-minded individuals and collaborate on projects within the metaverse.
About Winners & Announcements
Note: Rewards must be claimed within 7 days after announcement or they will be considered as lost
WEEKLY Winners will be announced weekly on Earniverse Discord Channel and they will be selected as per the Leaderboard Score as follow:
Based on total participants:
– Tier 1 (33% on Top) – Random Selection for EXCLUSIVE Gifts
– Tier 2 (33% in the middle) – Random Selection for ADVANCED Gifts
– Tier 3 (33% at the bottom) – Random Selection for REGULAR Gifts
🚀🚀 CAMPAIGN IS RUNNING FOR UNLIMITED TIME UNTIL $50K WORTH OF GIFTS HAVE BEEN REWARDED🚀🚀
🌟EVERYONE HAS A CHANCE TO WIN SOMETHING!🌟
🔥 WEEKLY WINNER REWARDS 🔥
Tier 1 Winner – 💸 $125 in $EIV tokens 💸
Tier 2 Winner – 💸 $50 in $EIV tokens 💸
Tier 3 Winner – 💸 $25 in $EIV tokens 💸
🔥 WEEKLY SPRINT TOP 3 REWARDS (When Activated) 🔥
Each participant in TOP 3 will receive $25 in $EIV tokens
Grow your XP with Earniverse!
Connect and complete the Earniverse social quests on https://zealy.io/c/earniverse/questboard and start engaging with the community today.
Who knows, you might just be one of the lucky winners of this unique $50,000 Value Giveway!