Join the Earniverse Giveaway Campaign and Win $20,000 in $EIV Tokens!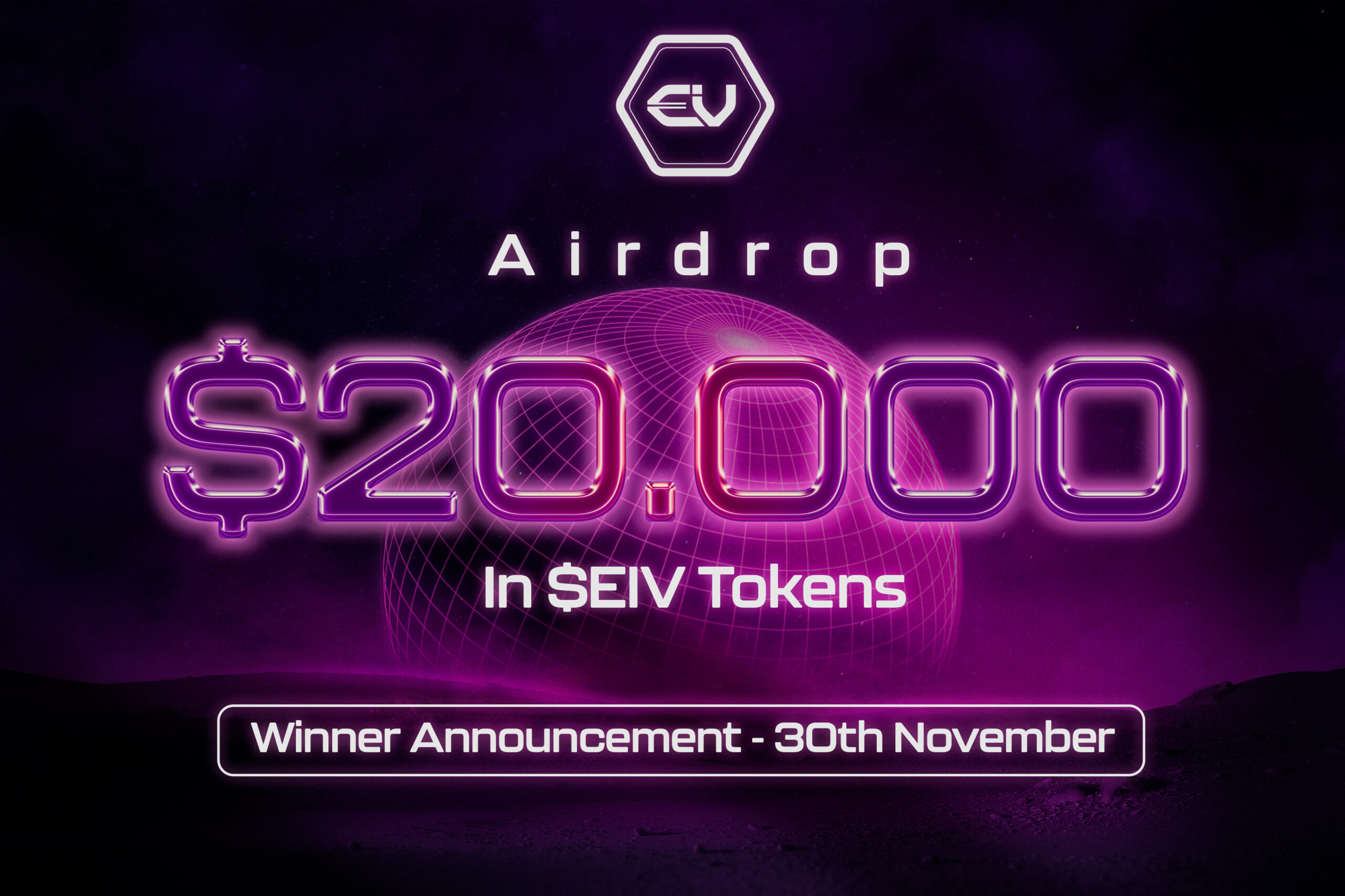 OFFICIAL OPENING – 15th August – 12PM CET
Introduction
Are you ready for an exciting opportunity to win big in the cryptocurrency world?
Look no further than the Earniverse Giveaway Campaign!
Earniverse, the leading Metaverse ecosystem, is hosting a thrilling airdrop event with a total reward pool worth $20,650 in $EIV tokens. Don't miss out on this chance to earn valuable rewards and be part of an incredible community.
The giveaway is now live on Gleam, and you can participate by visiting this link: Earniverse – $20 000 USD Airdrop
Mark your calendars for the Winners announcement on the Earniverse Discord channel on November 30, 2023 and follow-up discord to check on how to increase your chance of winning by participating to our Zealy Quests!
Top 50 Referrers
Earniverse is generously rewarding its top referrers. If you're an expert at spreading the word and bringing people together, this is your chance to shine.
The top 50 referrers will receive a share of the $20,000 reward pool as follows:
1st place
The top referrer will be rewarded with a whopping $1,200 worth of $EIV tokens. Imagine the possibilities that await you with this substantial prize!
2nd place
The runner-up will be awarded $1,000 worth of $EIV tokens. You'll have a solid foundation for exploring the vast potential of this promising cryptocurrency.
3rd place
The third-place winner will receive $450 worth of $EIV tokens, adding significant value to your crypto portfolio.
4th to 50th place
The remaining top remaining 47 referrers will each be granted $250 worth of $EIV tokens. It's a fantastic opportunity to reap the benefits of your networking skills.
Rewards Announcement
The winners will be officially announced on November 30, 2023.
Stay tuned to the Earniverse Discord channel, where the excitement will reach its peak. Join the community, engage with fellow participants, and share in the celebration as the winners are revealed. This is your chance to connect with like-minded individuals and immerse yourself in the world of blockchain technology.
Random 100 Participants
Don't worry if you're not among the top 50 referrers. Earniverse has something special in store for the top 125 participants based on both referrals and social activity. 125 lucky winners will be randomly selected to receive $50 worth of $EIV tokens each. By actively participating in the campaign and leveraging your social networks, you increase your chances of securing a rewarding prize.
Winners Announcement on Earniverse Discord Channel
Note: Rewards must be claimed within 7 days after announcement or they will be considered as lost
To ensure transparency and fairness, Earniverse will announce all winners on their official Discord channel. This dynamic platform offers a vibrant community where you can discuss the latest trends, exchange ideas, and learn more about the exciting developments in the Metaverse world. Be part of the buzz and join the Discord channel to witness the announcement of the giveaway winners.
The Earniverse Giveaway Campaign presents an extraordinary opportunity to win your share of $20,000 worth of $EIV tokens. Whether you're a networking guru or an active social media enthusiast, there are plenty of rewards waiting for you.
Don't miss out on this chance to be part of a thriving community and explore the potential of Metaverse technology.
Visit the Gleam link Earniverse – $20 000 USD Airdrop today, and make sure to mark your calendars for the winners' announcement on the Earniverse Discord channel on November 30, 2023.
Good luck, and may your crypto journey be filled with success!