Metaverse Gaming Market Outlook 2023-2033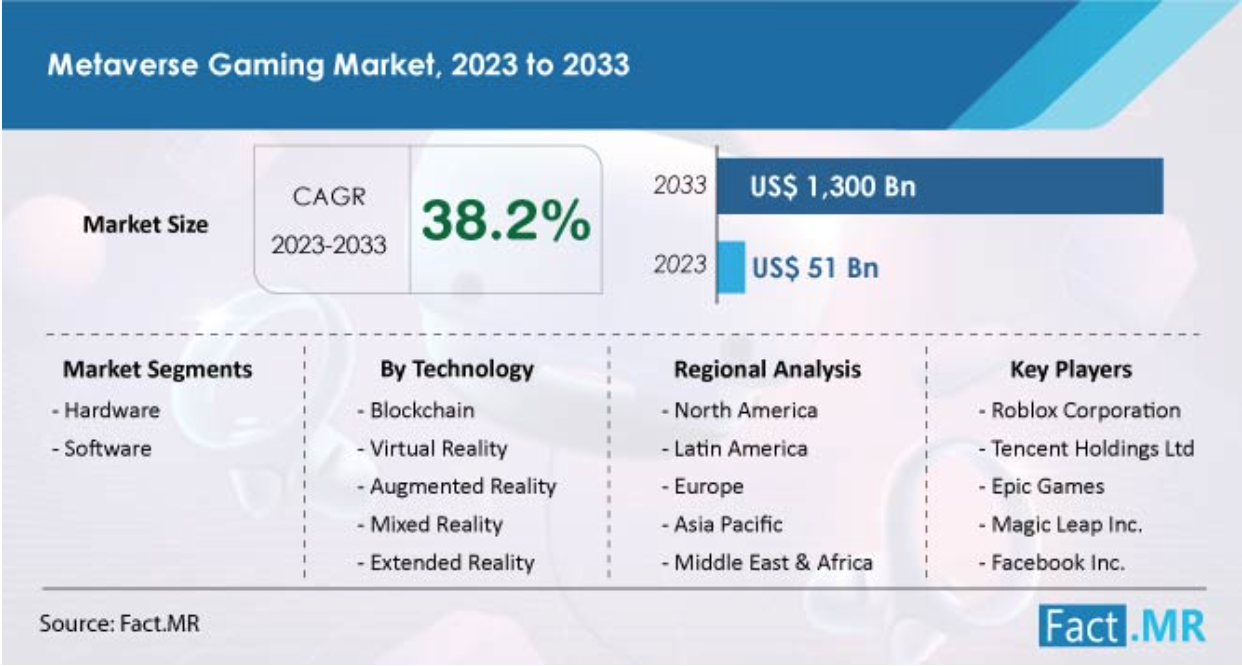 The global metaverse gaming market is valued at US$ 51 billion in 2023 and is forecasted to jump to a size of US$ 1,300 billion by the end of 2033, expanding at an astonishing CAGR of 38.2% from 2023 to 2033.
The purpose of the metaverse is to enthrall users and provide them with a remarkable experience. The metaverse helps create a more advanced, three-dimensional environment where user interaction and built-in gameplay are more individualized than in a two-dimensional setting.
The metaverse is, without a doubt, a fantastic way to create augmented reality, including a significant connection to the rest of the world, while participating in metaverse video games, live streaming of games, play-to-earn gaming with the non-fungible token (NFT) minting and trade, value exchange with crypto, etc.
Read the full article here : https://www.factmr.com/report/metaverse-gaming-market
Credits: FactMR