Metaverse market revenue worldwide from 2022 to 2030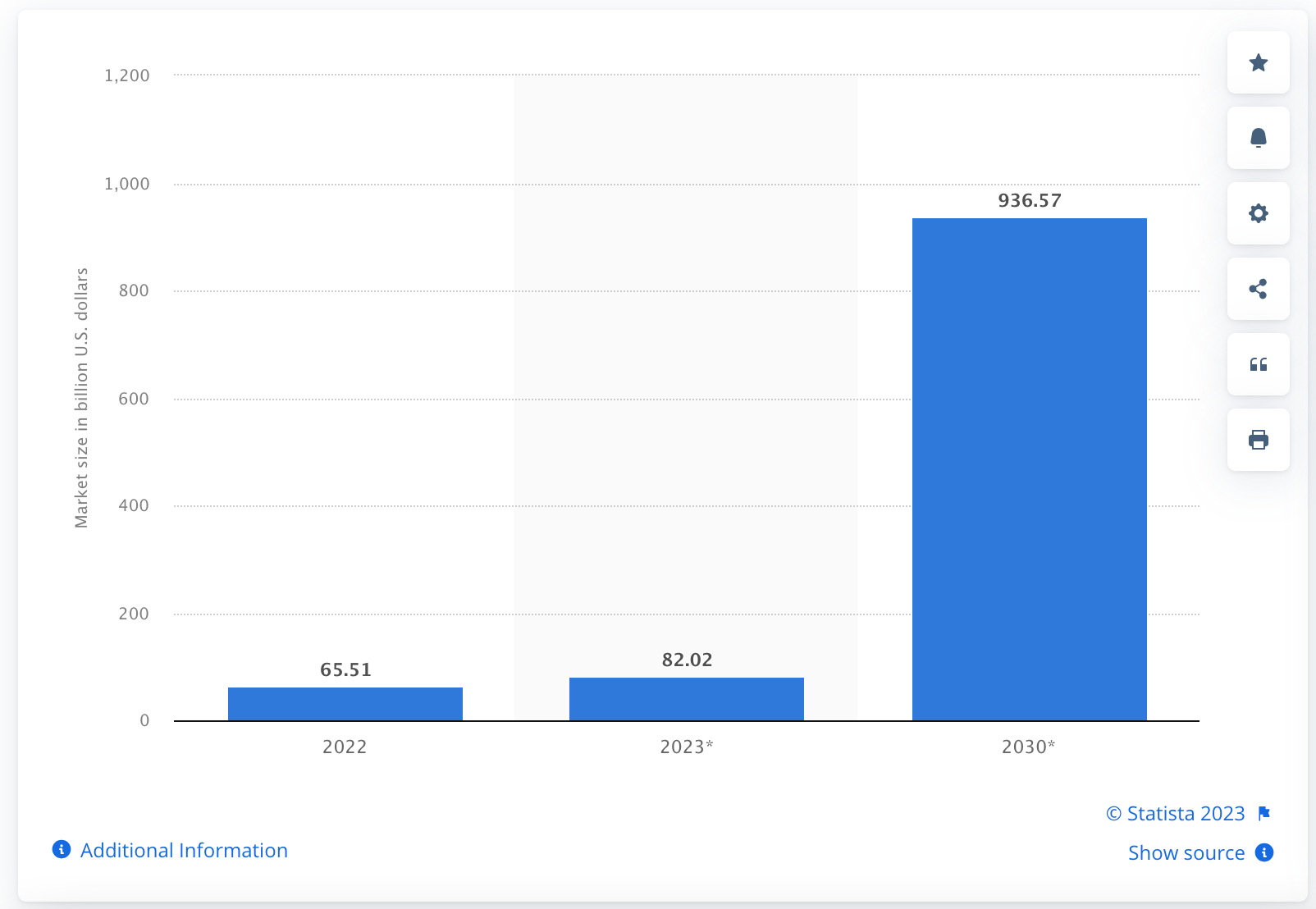 In 2022, it was estimated that the global metaverse market stood at 65.5 billion U.S. dollars. In 2023, this is expected to rise to 82 billion U.S. dollars, before surging to 936.6 billion U.S. dollars by 2030. Regarded as the next iteration of the internet, the metaverse is where the physical and digital worlds come together.
Development of the metaverse will require collaboration
Immersive technologies were once again placed in the spotlight following Facebook's rebranding to Meta Platforms. Although the concept of the metaverse was nothing new and with a number of companies already developing their own version, it was with Mark Zuckerberg's plans to bring the metaverse to life that the concept became well known. However, for the metaverse to come to fruition, it will depend upon collaboration across companies, creators, and policymakers.
News around the metaverse highlighted the potential of XR
In addition to Meta, tech giants including Apple, Nvidia, and Qualcomm have also shown a desire to invest in the concept. Much like the wider extended reality (XR), a market that includes augmented reality and virtual reality, the metaverse is a complex digital environment. As a result, this opens a range of opportunities for companies across all sectors to benefit and become involved. The metaverse, and an array of other XR applications, will benefit as more companies enter the market offering a range of new XR devices and services.
Source: Statista.com