Earniverse and EGS School: Empowering the Next Generation of Metaverse Innovators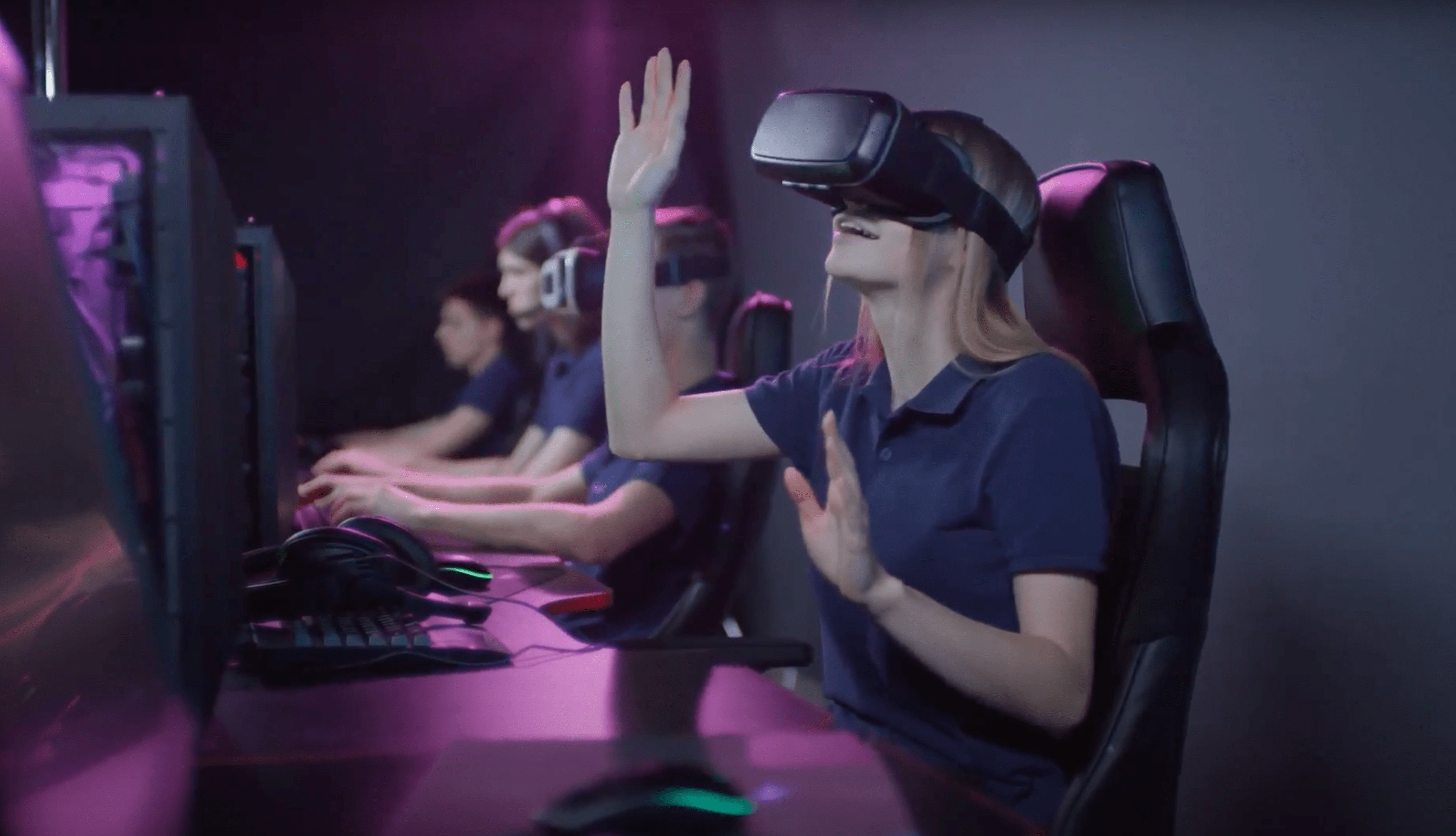 Introduction
As the metaverse continues to revolutionize the digital landscape, collaboration between industry leaders becomes crucial to shape its future. In a landmark partnership, Earniverse, a prominent metaverse platform, has joined forces with EGS School, a specialized university in 3D, VR, and eGaming education. This exclusive collaboration aims to leverage EGS School's expertise to create unique gameplays, immersive virtual experiences, and NFT collections within the Earniverse ecosystem. Additionally, EGS School students will have the opportunity to showcase their talents, be remunerated in $EIV tokens, and participate in eGaming competitions, further propelling the metaverse revolution while visiting, learning and socializing in the first-ever VR Educational Campus in the Metaverse!
EGS School: Forging the Path in 3D, VR, and eGaming Education
Founded in 2018, EGS School has established itself as a leading institution in 3D design, virtual reality development, and eGaming education. With a focus on providing students with cutting-edge knowledge and practical skills, EGS School prepares the next generation of innovators in the metaverse industry. The school's expertise and dedication to nurturing talent make it an ideal partner for driving innovation within Earniverse.
Empowering Students to Create Immersive VR Experiences
Through the partnership between Earniverse and EGS School, students will have an unparalleled opportunity to unleash their creativity and contribute to the metaverse ecosystem. EGS School's 500+ students will be encouraged to design and develop unique VR immersive experiences, which will be seamlessly integrated into Earniverse Ecosystem and Marketplace. By providing students with a platform to showcase their work, the partnership fosters innovation and propels the metaverse to new heights.
Rewarding Student Talent with $EIV Tokens
EGS School students will not only gain exposure by embedding their creations in Earniverse but also be remunerated for their contributions. Through royalties earned from product & NFTs sales, students will be compensated in $EIV tokens, the native currency of Earniverse. This incentive structure not only motivates students to push their creative boundaries but also provides them with a valuable introduction to the world of digital finance and decentralized economies.
Virtual Education Protocols: Transforming Learning in the Metaverse
To spearhead the advancement of virtual education, EGS School, in collaboration with Earniverse, will launch the first-ever VR EDUCATIONAL CAMPUS in the Metaverse. This innovative endeavor pioneers the implementation of virtual education protocols, allowing students to learn and engage in a truly immersive environment. The virtual campus will serve as a hub for academic activities, fostering collaboration, knowledge sharing, and experiential learning.
Organizing Events and Competitions
EGS School and Earniverse understand the importance of community engagement and fostering healthy competition within the metaverse. In line with this vision, the partnership will organize events and eGaming competitions within the Earniverse Metaverse. These exclusive competitions and tournaments will provide an opportunity for students and enthusiasts to showcase their skills, connect with like-minded individuals, and further fuel the growth of the metaverse gaming ecosystem.
Democratizing Metaverse Technology and eGaming
A key objective of the partnership is to democratize metaverse technology, VR, and eGaming. EGS School, in collaboration with Earniverse, aims to make these fields more accessible by creating exclusive eGaming teams and competitions within the Earniverse Metaverse. By engaging students and enthusiasts in eGaming, the partnership fosters a sense of inclusivity and encourages the exploration of new frontiers in the gaming industry.
Conclusion
The exclusive partnership between Earniverse and EGS School represents a significant milestone in the metaverse adoption. By harnessing EGS School's expertise in 3D, VR, and eGaming education, Earniverse empowers the next generation of metaverse innovators to shape the future of digital experiences. Through the integration of student creations, the remuneration in $EIV tokens, and the organization of eGaming competitions, the partnership provides a platform for students to thrive and showcase their talents. Together, Earniverse and EGS School drive the democratization of metaverse technology, VR, and eGaming, creating endless possibilities for the future of digital innovation.